@ Rakinda Family, You Have A Dragon Boat Festival Gift To Be Collar!
Aug. 22, 2017
Happy Dragon Boat Festival, "rice dumplings" love to share! On the occasion of this holiday season, the rakinda of the preparation of the fine Dragon Boat Festival gift box, wish all the staff and family happy holiday, family happiness! The growth and development of enterprises are inseparable from every employee's efforts and sweat. Rakinda is very understanding is not easy that the staff usually most of the time dedicated to the company, dedicated to the work. This year's Dragon Boat Festival is no exception, a box gift, the expression of the company's staff care and encouragement.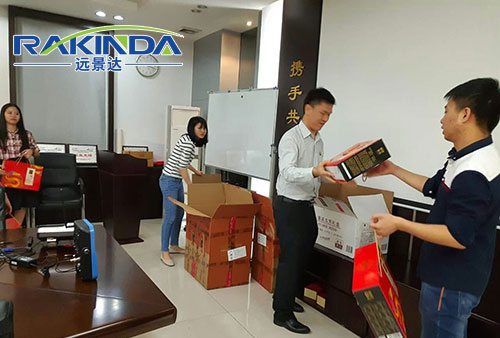 For a long time, the rakinda is committed to creating a family that gives employees a sense of pride, a sense of happiness and a sense of belonging. The future, the company will also carry out more colorful cultural and sports activities, so that employees from all angles also feel the rakinda of the family's caring.